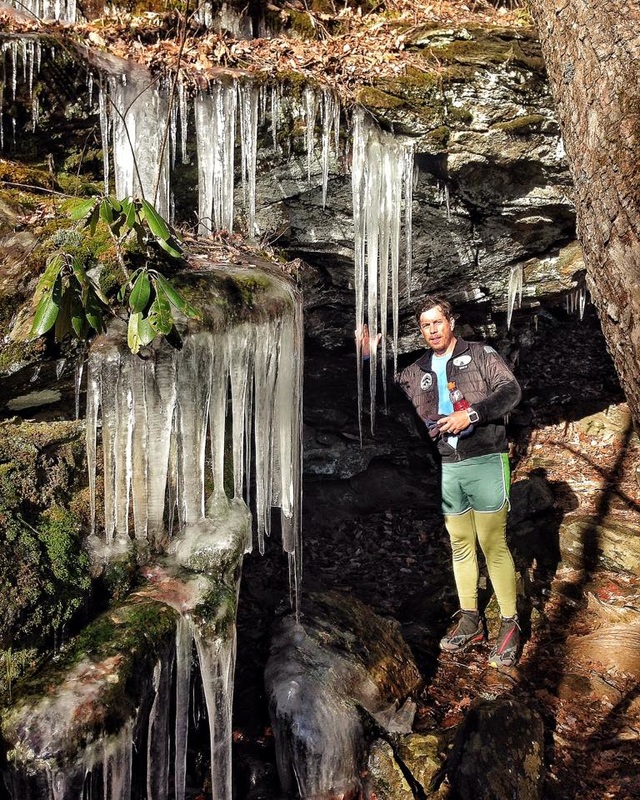 Iditarod Runner Pete Ripmaster to Speak at Second Gear
ASHEVILLE, NC – Second Gear in West Asheville hosts ultra runner Pete Ripmaster for an inspirational spe
aking event from 5:30 - 7:00 p.m. on Thursday, January 28. Ripmaster will discuss his upcoming effort to run the 1,000 mile Iditarod Trail Invitational in Alaska.
A native of the Detroit area, Ripmaster ran 50 marathons in every state between 2008 and 2012 raising over $50,000 to support cancer research. A former teacher and running shop owner, Ripmaster is now a competitive ultra runner living in Fairview, NC.
On February 28 he'll begin a 1,000 mile run through the heart of Alaska in the dead of winter hauling a sled with all his gear. This will be Ripmaster's third Iditarod start, but rather than running the 350 mile version of the race as he has the past two years, Ripmaster will be among a handful of runners that will attempt the entire historic dog sled route from Knik to Nome.
Last year, no runners finished the unmarked race that crosses a portion of Alaska's vast interior. Since 2000, just 15 runners have crossed the 1,000-mile finish line. The last winner, in 2014, took 23 days.
In 2015, Ripmaster finished third in the 350 mile race. The event, he said, included moments of euphoria, but more often than not it's filled with despair. Ripmaster, who has struggled with depression his entire life, says those highs and lows on the trail are precisely why he runs.
"The thing that does best for me is to run," said Ripmaster who was recently profiled in Blue Ridge Outdoors magazine. "I typically hold all of my emotions in - the only way I can feel free is to let it out. That's why I run. It's mental health. I embrace the pain."
Not only will he attempt among the most gruelling foot races in America, he'll also aim to raise $44,000 for Hope Chest for Women, Inc. in memory of his late mother Hillary. Hope Chest for Women is a non-profit organization that offers support, education, and financial assistance in 22 counties in Western North Carolina to women at risk or diagnosed with breast or gynecological cancer.
The event will begin at 5:30 p.m. with complimentary beverages and snacks. Ripmaster will speak from 6:00 - 7:00 p.m.
For more information about the event contact Jack Igelman at 828-216-0888 or jack@igelman.com. To learn more about Hope Chest for Women, contact Sara Laws at 828-708-3017.
Second Gear is a consignment shop specializing in outdoor gear since 2004 located at 444 Haywood Road in the historic Mardis Building. (
www.secondgearwnc.com
)